Doña Juana - Spanish Sausage
OUR SAUSAGES
Doña Juana has been making Spanish sausage since 1985. Basically with those family recipes and especially with the spices brought from Spain. In this way we can truly achieve those flavours that remind us of the Spanish lands. Chorizo bilbao, black pudding, salchichón loin… This way you can be sure to enjoy the best Spanish dishes at your table.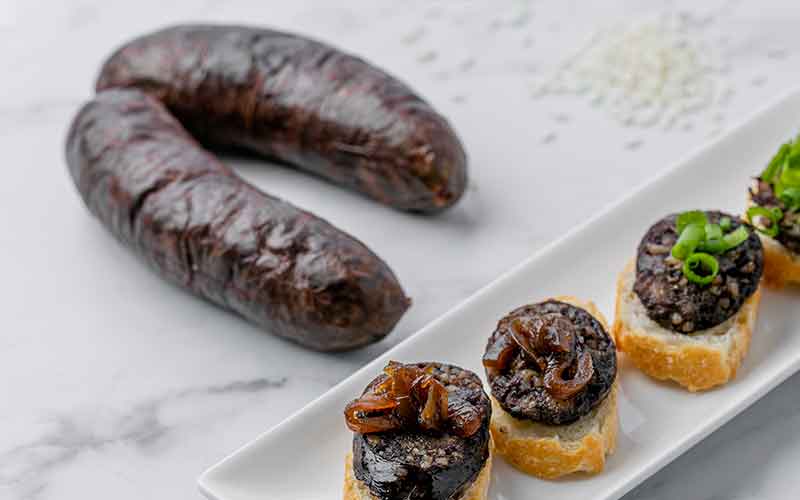 Sausages are part of the Spanish culinary tradition, and bring flavor and color to many dishes of spoon. Prepare your best dishes with all the flavour of our chorizo, morcillas, butifarra. For example fabada, stew, Rioja potatoes, baked rice,.. As a result you will get a dish that will make your people happy.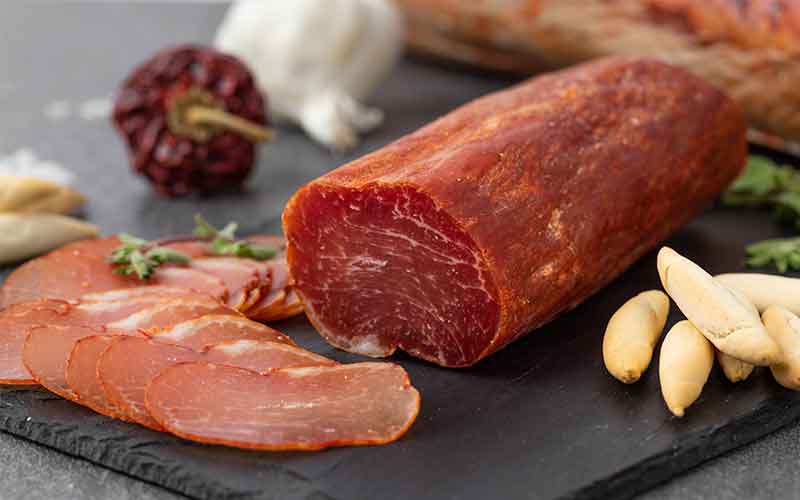 The sausages are also eaten raw, alone or in a sandwich, and are very helpful when we do not have time to cook, or to take them with us when we go on an excursion.
The best known and most consumed meat sausages are: chorizo, cured loin, salchichón, fuet, butifarra, sobrassada…
spanish sausages made in usa
The world-wide fame of the Spanish sausages is well deserved. However little you have traveled through some regions of the peninsula, you will have noticed that the variety is almost infinite. In each region, different sausages are prepared, following the techniques stored in the family memory to obtain products without which many could not live.
For this reason, Doña Juana, a Spaniard born in the Valencian lands, has been making various Spanish sausages since 1985, according to those family recipes and with her appellation of origin spices brought from Spain in order to reach as much as possible those flavors that remind us of Spanish lands.
ingredients d.o.p
All our products are made with top quality ingredients imported from Spain with Protected Designation of Origin.
You can consult the PDO of Spain in this link