La Española Meats is a family business that manufactures, produces, and transforms meat derived products from the pork to make Spanish sausages following the recipes brought from Spain. La Española Meats is also an importer and distributor of Spanish delicatessen products.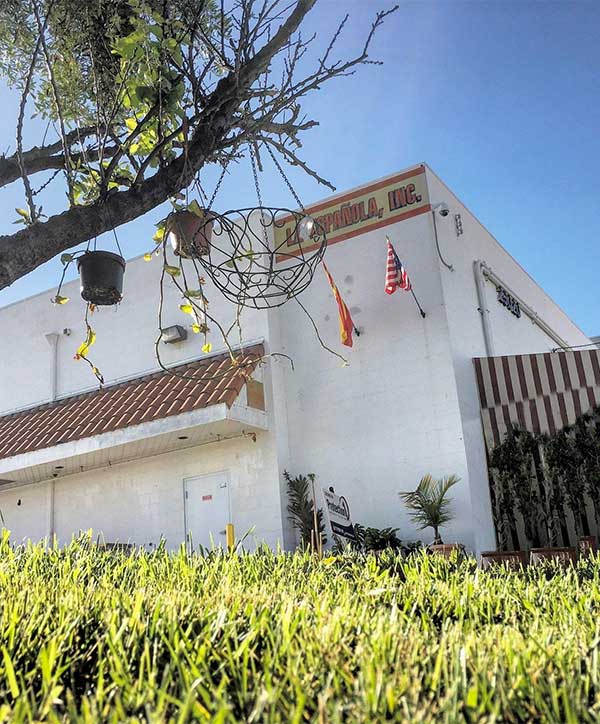 At the factory, we have an infrastructure of more than 18,000 square feet, as well as the best possible professionals working side by side.
It is currently present in all market segments (traditional distribution, extensive distribution, industries, restaurants, and communities) selling their products throughout the states.
Manufacturing processes
The elaboration of our products has been completely designed from the origin to the very end when the product gets tasted. We undergo thorough, rigorous hazard analysis and critical control points, microbiological and organoleptic analyses are performed rigorously, guaranteeing the best possible quality products. We work with the best Spanish products, which is the key in the preparation of our sausages and, with it, in obtaining the best flavor and the best qualities.
We carefully select the best raw materials, and always prepare our sausages with the utmost care, being faithful to our gastronomic tradition. We respect healing times and all our products to the fullest.
However, tradition is not at odds with compliance with the most demanding regulations. We meet the most demanding quality standards to improve day after day, both the quality and service of our products.
Natural products
Natural products represent a balanced diet and a healthy lifestyle, and therefore, our products provide multiple nutritional benefits to our bodies. Providing a high protein content necessary for the growth and development of bones and the increase of muscle mass, and minerals such as phosphorus, iron, potassium, magnesium, and zinc.
The traditional and artisan elaboration is the one that sets the guidelines during the manufacturing process, which for more than 40 years has been perfected to achieve the highest quality in our products in our varied range. Quality that has become our maximum value and for which we pamper the detail, offering our customers a traditional and traditional product with the best guarantees
Quality certifications
The commitment to quality, authenticity, and innovation is present in each of the products. That is the reason why we have been awarded several certifications that accredit our good practices.
Therefore, all our products have corresponding certificates to meet the requirements of the United States Department of Agriculture.