Delicious Asturian chorizo in cider. A classic appetizer of Asturian cuisine that has spread throughout the Spanish geography and we can find them in many bars, restaurants and certainly in almost every home.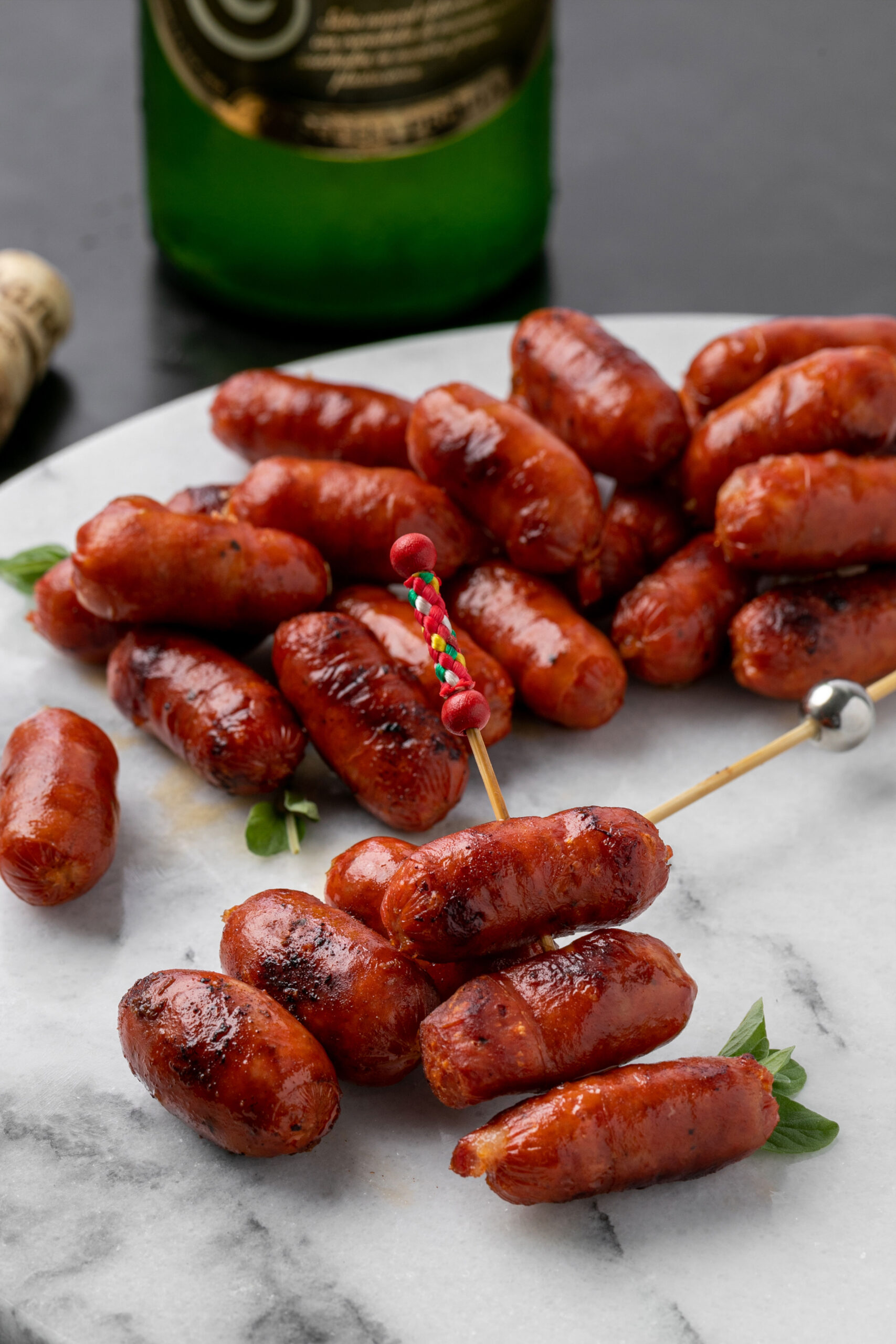 1 pack Cantimpalitos 
1 glass of sidra
2 bay leaves
Virgen Olive Oil

  
Step by Step Instructions
1 We prick (not too much) the choricitos. We place them in a casserole and add a drizzle of olive oil. Fry them a little bit.
2 Add the cider that covers the sausages and the bay leaves. We put the fire high and let it cook to evaporate the alcohol for 5 minutes.
3 Lower the heat and let it cook covered for 15 or 20 minutes more.
4 Once the time has passed, the sauce will have reduced and a small sauce will remain at the bottom of the casserole.
5 Serve immediately.
---
TIPS:
Serve alone or on a slice of bread soaked in the sauce.
---