Montadito de Morcilla de Arroz
The "montaditos" of rice blood sausage are eaten by themselves. Just look at them.
There are many combinations. Here is one of them.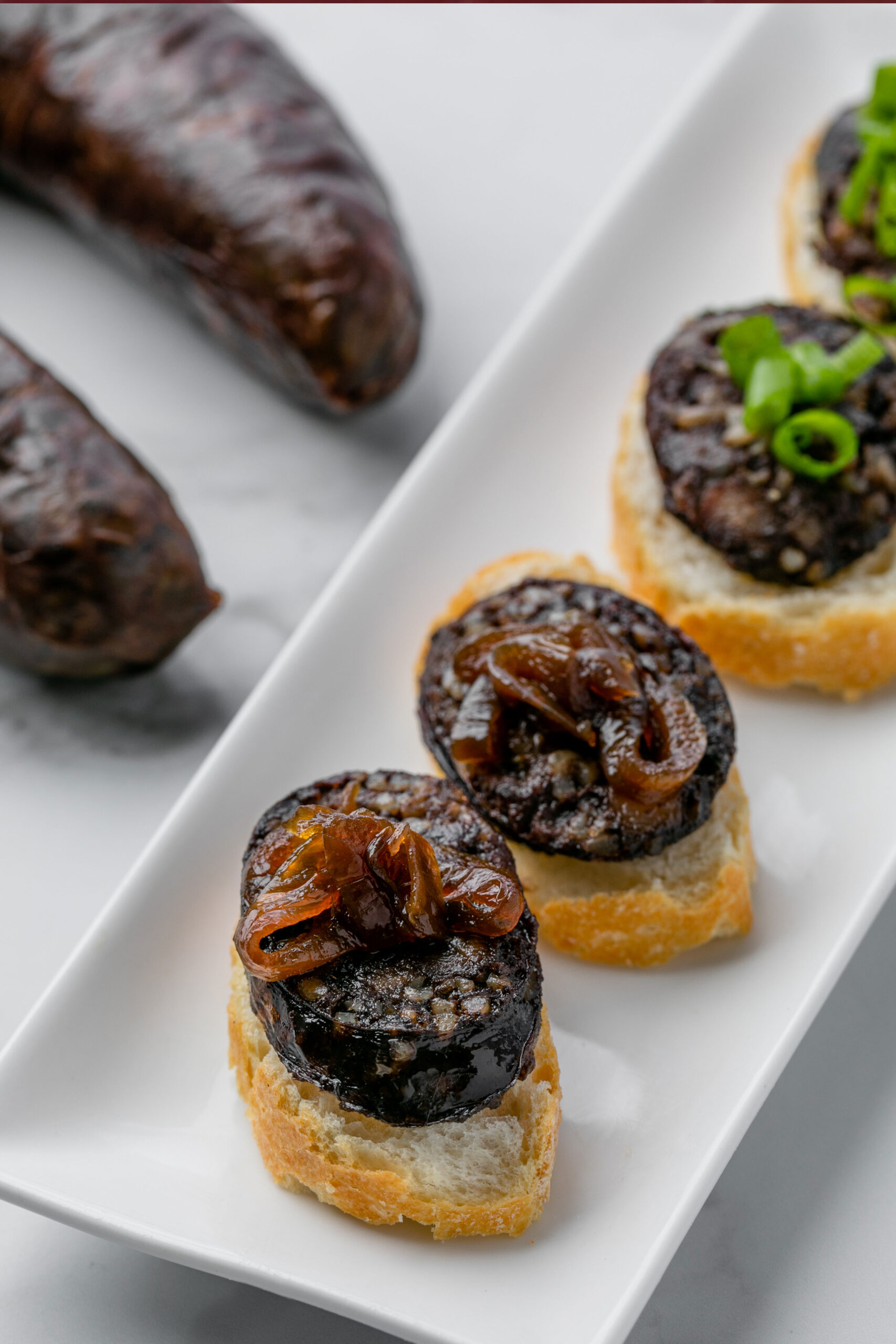 1 pack Morcilla de Arróz "Rice blood sausage" 

Bread

2 unit onion
1 tablespoon brown sugar
Virgen Olive Oil  
Step by Step Instructions
Preparation of the caramelized onion
1 Cut the onion into julienne strips, add to the pan with a little oil, add a pinch of salt.
2 Let it cook over low heat for 20 minutes, stirring from time to time. Add the sugar and continue stirring for 10 minutes more.
Preparation "montadito"
3 Cut the blood sausage into slices of a finger thick, heat the griddle and put them on it over a little oil. Do not put too many slices at a time.
4 Brown for 3-4 minutes on each side. Cut the bread into slices and toast on both sides. 
5 Place a slice of blood sausage on the sliced bread and crown with the caramelized onion.
---
TIPS:
 Open the package 15 minutes before cooking, so that the sausage can air out.
You can leave the caramelized onion prepared in advance. So in ten minutes you will have the "montaditos" ready!
---